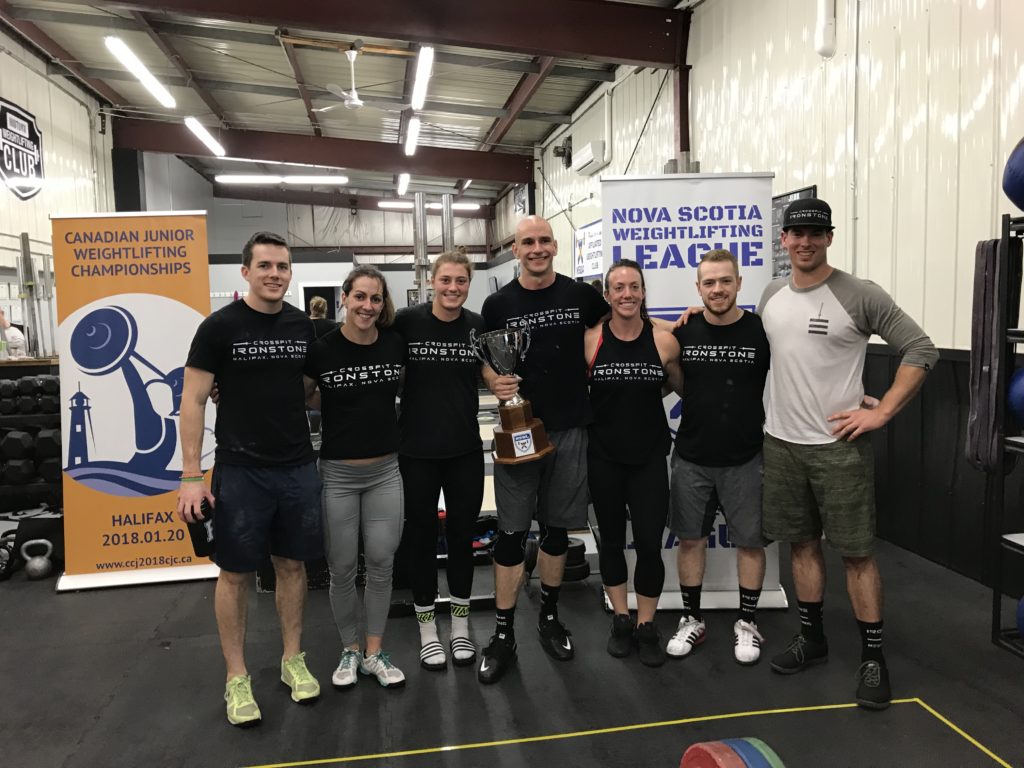 It was quite an afternoon at Hubtown yesterday as the top two teams in the NSWL went head to head for the League Championship.
Just a single point separated the teams after the Group 1 snatches, but disaster struck for Hubtown in Group 2, with league veteran Chris Tufts missing all 3 of his snatches. The Truro side didn't give up, however, and a clutch third attempt clean & jerk by Jevan McNutt put Hubtown back in the lead and put all the pressure on Ironstone's Brandon Blenkarn, who had missed his first two clean & jerks.
With the title on the line, Brandon came through on his third to hit high score on the day and win it for Ironstone with a league record total.
Congratulations to Ironstone on becoming our inaugural league champions, and to both teams for a great match and a great season.
In case you missed the live stream, you can still watch it here.